Service Overview
Data is now at the heart of every successful organization, with data experts playing a critical role in strategic choices. As a leader in data analytics consulting services, TekLink provides data analytics solutions that enable the complete data science lifecycle, from preparing and exploring data to building, deploying, managing, and monitoring models, using the latest breakthroughs in AI, Machine Learning, and Automation.
Service Offerings
What are the benefits of using data to optimize business decisions? TekLink helps optimize business decisions using our unmatched Data Science Implementation and Support Services that enable predictive analytics capabilities for businesses to help make better decisions and achieve outstanding results.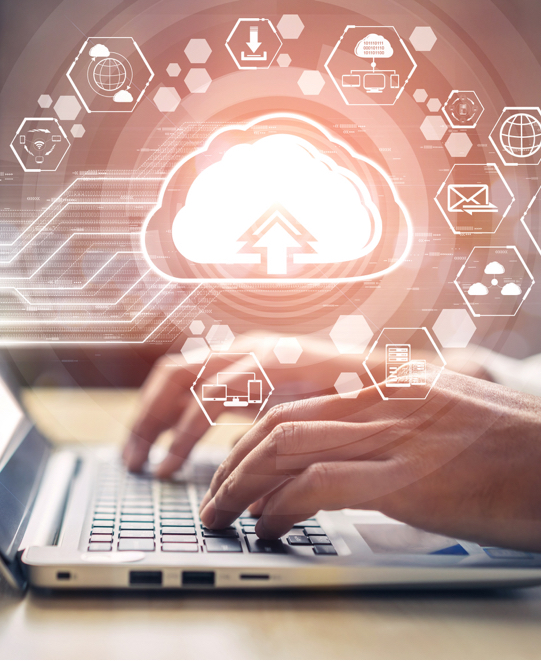 Advisory Services

BI & Advanced Analytics

Data Engineering

AI/ML Capabilities
5-Week POC Plan

Environment Set Up for Cloud Analytics
Solutions and Starter Kits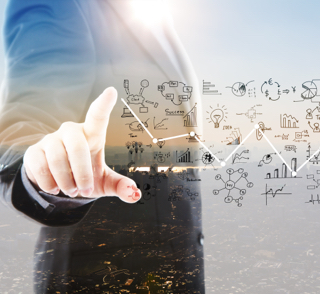 To assist businesses in starting their Machine Learning journey, TekLink offers a 5-week POC strategy. TekLink will collaborate with IT/Data teams to identify the business challenge, evaluate the datasets, construct a preliminary model, and implement the solution as part of this partnership program. While businesses recognize the benefits of Machine Learning solutions, TekLink demonstrates its capability as a trusted AI/ML Partner.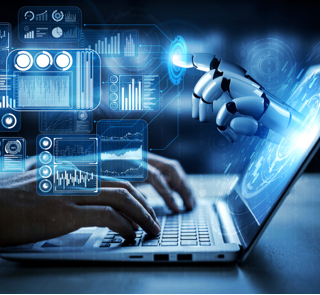 TekLink assists many enterprises in accelerating their transformation journeys and maximizing the value of high-performing Cloud environments, whether public, private, or hybrid. With TekLink's 5-week starter plan on the cloud platform for analytics, businesses can create a data foundation for Analytics on the Cloud Platform by integrating data from various systems. TekLink has the experience with all the major cloud providers, including Amazon Web Services (AWS), Microsoft Azure, Google Cloud Platform (GCP), and SAP.
"This enhancement of Cash Modeling processes benefits not only our data center utilization but delivers the key insights and metrics in minutes instead of hours."
Sr. Manager, Analytics Solutions
Global Finance Company
"It's making an enormous difference and enabled us to go after opportunities that were previously unknown and that have significant financial benefit"
Senior Director, Finance Planning & Analysis
Large Retail Company
Have a Project to Discuss? Get in Touch
Frequently Asked Questions
When is the right time for my company to adopt Data Science services?
If you are wondering about this, here is what you should consider – your company might have already adopted some degree of data science services in the form of data collecting and storage solutions. However, if you wish to go beyond these steps, you will realize the importance of making data-driven decisions.

1) Your company would need Data Science services if:
2) You have ever-increasing volumes of data but with no real information
3) Spreadsheets have become sluggish due to enormous data with a high update frequency
4) You have to combine data from multiple sources
What are the required data points for Advanced Analytics, and how can companies capture them?
Companies collect personal data like contact information, social security numbers, browser cookies, IP addresses, transactional information, purchase histories, purchase criteria, interactions with online ads, and more for advanced analytics.

1) They collect this information through:
2) Surveys
3) Tracking
4) Forms
5) Social Media Monitoring
6) Observation
What Should We Expect When We Adopt Data Science?
Here are some things that companies can expect when they adopt data science:

1) Initial resistance to new technology among employees
2) Faster business decisions based on accurate analytics
3) Increased business security due to Predictive Analytics
4) Reduction of overall operational costs
How Do We Align Data Science With Our Business Process?
You need your people, processes, and technologies to go in the right direction for a sustained time to truly connect data science with your business processes. That calls for more than just securing the C-support suites and spending money on contemporary data technologies.
Why should I hire a business intelligence consultant?
Faster internet speeds and information transfer capabilities, not to mention the enormous amount of data generated by the IoT, are driving the free flow of information through businesses on a massive scale. Millions of bytes of data are produced by the network of sensors, devices, networks, and devices, all of which contain critical information. Businesses, therefore, need to employ business intelligence analysts to derive value from this information.
How do you apply data science to real business problems?
Data science can be easily applied to a variety of business issues because some applications don't even need any programming or technical know-how. However, if properly applied, the same fundamental approaches might be used in larger systems on a far larger scale. To guarantee that projects are successful, you must carefully prepare how you will include databases, business logic, algorithms, and new regulations.
Why does a company need Data Science?
Companies need data science to identify opportunities for improved business performance. Data Science assists businesses in monitoring, managing, and collecting performance metrics to improve decision-making throughout the organization.
What is the difference between data analytics and data science?
Data science is an umbrella term for a variety of fields that use large datasets to mine information. Data analytics software is a more focused version of this and can even be considered a component of the overall process. Analytics is dedicated to generating actionable insights that can be applied right away based on existing queries.