Service Overview
To stay on the right side of the growth curve, businesses today rely heavily on Analytics and Planning tools. TekLink has immense expertise with EDW Implementation, Modern Data Warehouse, Enterprise Data Lake, AMS Support, Visualization technologies, and Enterprise Data Lake Strategy to get the most out of them. Businesses can leverage TekLink's knowledge to improve their decision-making. TekLink's AMS Services also help store and integrate disparate data on one platform and uses it for various purposes such as Advanced Analytics, Ad-hoc Analysis, and Self-Service.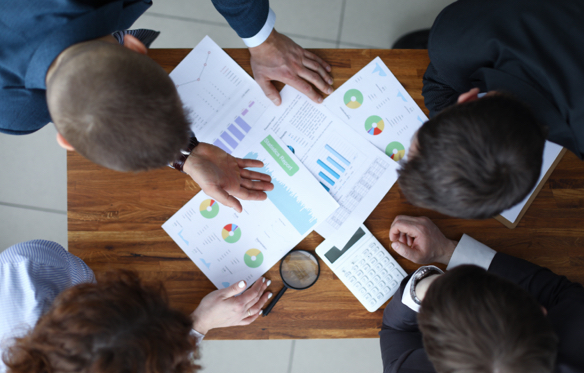 Service Offerings
With TekLink's industry-leading service offerings, businesses can improve their analytical capabilities and have a significant impact on the industries they serve, allowing them to become industry influencers.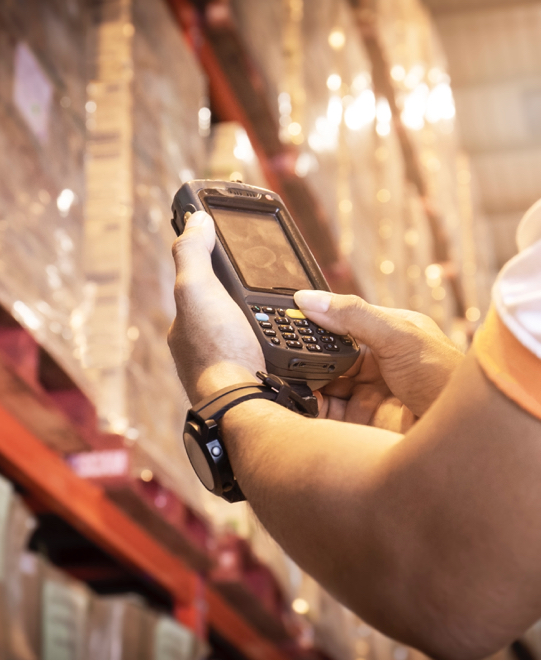 Advisory

Cloud Analytics for S4/HANA Customers

Modern Cloud Platform for Analytics

Application Management Services

Big Data and Advanced Analytics

Implementation Services

Data Discovery and Visualization

Data Integration
"The TekLink team was very committed to this project for well over 2 years.  They were given very tight deadlines which required overtime and weekend work, which they were able to do and meet the deadlines. The overall technical BW solution has been adopted by the business."
Global IT Leader, BI & Analytics
Leading Global Chemical Company
"TekLink came in and delivered on their promises.  They understood our business and how SAP could be used as an enabling technology to give us a competitive advantage. TekLink gets it!"
Chief Information Officer
Multinational Electronic Manufacturing Company
"The work ethic and quality from the TekLink team have been outstanding.  I appreciate the talent and quality you have brought to [Client Name].  You provided exactly what you said you would."
Sr. Director, Logistics
Multinational Food Manufacturing Company
Have a Project to Discuss? Get in Touch
Frequently Asked Questions
What is the EDW process?
Here are the steps that go into implementing an Enterprise Data Warehouse:
● Determine Business Objectives
● Collect and Analyze Information
● Identify Core Business Processes
● Construct a Conceptual Data Model
● Locate Data Sources and Plan Data Transformations
● Set Tracking Duration
● Implement the Plan
How do you build an enterprise data lake?
Here is how an enterprise data lake can be built:
● Set up storage
● Move data
● Cleanse, prepare, and catalog data
● Configure and enforce security and compliance policies
● Make data available for analytics
With Enterprise Data Lake services, you can democratize data access and avoid developing silos of data.
How to Implement an Enterprise Data Lake and Realize its Business Value?
To ensure success while implementing a data lake, four key considerations must be made:
● When sourcing data for the data lake, schema and data quality must be prioritized so that data consumers can use the data lake.
● Data users must be able to use their preferred tools, such as Tableau, Python, and R.
● Once insights have been gained, the process must be streamlined so that it is ready for enterprise-level outputs, which often necessitate data preparation or transformation, a data catalog or semantic layer, query acceleration, robust data integration, and data governance.
● Data consumers require ad hoc querying, low latency, high concurrency, workload management, and integration with BI tools.
How is a Data Warehouse different from Data Lake, and what is better for my
enterprise?
A data lake is a sizable collection of unprocessed data, the use of which is currently unknown. A Data Warehouse structures, filters, and stores data that have already been processed for a particular purpose. Data lakes are used by data scientists, are highly accessible, and are easy to upgrade. Data warehouses, however, are used by business professionals, are more complicated, and are costlier to make changes.

The distinction between data lake and data warehouse is crucial because they have different functions and must be properly optimized by various viewpoints. A data warehouse will better fit another company, while a data lake works for one.
Do Data Lakes have to be centralized?
A data lake is, by design, centralized. However organizations don't need to centralize all of their data in a single Lake. Many Lake-based organizations use a decentralized approach to data storage and processing but a centralized approach to security, governance, and discovery.
What are the components of a typical Data Warehouse implementation?
The Data Warehouse is built on an RDBMS server, which serves as a central information repository and is surrounded by key Data Warehousing components that help to make the entire environment functional, manageable, and accessible.
There are mainly five Data Warehouse Components:
● Data Warehouse Database
● Sourcing, Acquisition, Clean-up, and Transformation Tools (ETL)
● Metadata
● Query Tools
● Data warehouse Bus Architecture