2021 presented challenges that have affected all of us personally and professionally in profound ways. While COVID-19 has been well documented from a personal and economic perspective, the impact COVID-19 has had on a company's business, and IT models have not received the attention it deserves.
Many companies were forced to make significant changes to manage the current and potential challenges presented by COVID-19. These include a full range of options from shutting down to reducing the size of their operations to pivoting and/or modifying their approach to their respective business models. As a result, their IT roadmaps have become irrelevant.
Decision-makers can no longer rely on the past
In most cases, companies were left to make business decisions without being able to leverage their historical data strategy roadmap and supply chain KPI to guide them as they had in the past. Historical data was no longer reliable or relevant.
To respond faster to the rapidly changing economy, companies have had to scramble to find new data points and ways to quickly capture, assess, and use this critical information.
By doing so, they were able to respond faster to the rapidly changing economy, supply chain impacts, and liquidity challenges presented to them.
Business Focus Shifted to Supply Chain, Liquidity, and New Business Models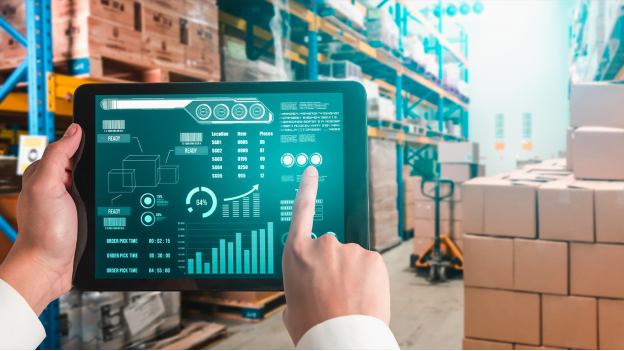 The challenges presented in 2021 have required nearly every company to rethink its business model and ensure its supply chain KPI is free of disruption. As such, companies have had to make compromises with their past initiatives and projects to focus on their supply channel, liquidity, and in some cases, e-commerce.
This resulted in enterprises' and public entities' IT teams adjusting in ways they were not used to. COVID has forced many to adopt an agile approach and to redefine their IT priorities as well as move towards the age of digital transformation.
This new paradigm facing CIOs and CTOs resulted in a new IT and data strategy roadmap for the short term and thus impacting their long-term goals and plans. This group has challenged their teams to find ways to enable work from anywhere and how to plan for uncertainty going forwards.
Additional challenges they faced included identifying how to enable their decision-makers with data to make the right decision at the right time. They had to create new models for accessing meaningful data on a self-service basis with both structured and unstructured data. Some of these companies have Terabytes of data, which require a thoughtful approach to their business intelligence platforms' overall design. As this group experiments with new data models, their goal should be to take a "try and fail fast" approach. This enables quick wins where the risk-reward model applies.
Past analytic roadmaps ignored contingency planning
Many CIOs and CTOs rethought their IT roadmaps for both infrastructure and business applications as part of the annual process. In 2021, almost every company was understandably caught off guard by the impact of this pandemic. If COVID has taught us anything from an IT perspective, it is that contingency plans and agile adjustments to the IT roadmap process and supply chain KPI are a critical part of executing the company's IT strategy and platforms.
Agile IT roadmap planning includes having contingency plans ready to adapt and pivot into during trying times as 2021 posed. Andreas Wilmsmeier, TekLink's VP of Europe says, "It is important to have a clear roadmap. It is even more important to be agile and adjust the roadmap quickly when there is an urgent need."
What our Clients are Telling us for Future
As TekLink supports its clients, we see an opportunity for data analytics and planning capabilities to be empowered by the Cloud providers such as Microsoft Azure, Google Cloud Platform, Amazon AWS, Snowflake, Anaplan, SAP Analytics Cloud, and others.
We see more and more companies and public institutions embracing the Cloud for their Analytics and Data Visualization as well as seeking complete solutions like Self Service Analytics to enable rapid decision-making, Trade Management and e-commerce solutions for higher gross margins, and Integrated Business Planning focused on the supply chain. Additionally, requests for help mapping an agile analytics roadmap with contingency considerations have increased.
Of course, we do not fully know what 2023 has in store for us, but one of the key learnings is – to be successful you must implement and maintain an IT analytics data strategy roadmap with contingency plans for the unexpected and enable a nimble management process. Embracing a "try and fail fast" culture to react quickly and minimize any miss-steps.
** If you would like to learn more about our IT Analytics Roadmap workshops, please email us at cloud@teklink.com
– By
Seth Rudin (AVP, Client Solutions – TekLink International Inc.)