As organizations realize the agility and value of the cloud and move from traditional on-premise applications to software-as-a-service (SAAS), SAP has answered the call with a cloud based analytics solution.  SAP Analytics Cloud is your one stop shop for integrated analytics, planning and predictive.
Built on SAP Cloud Platform, SAP Analytics Cloud provides a high performing, reliable solution for all your analytics needs.  With one solution providing planning, analytics and predictive capabilities you have a faster time from planning to analysis, enabling near real time business decisions and insights.
SAP built the Analytics Cloud from the ground up, this enabled them to build a solution that focused on the user experience and leveraged technology to the fullest.  The end result is a solution that is easy to manage, intuitive and collaborative.
SAP Analytics Cloud features bi-directional integration with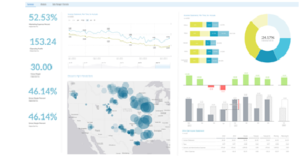 SAP BPC, deep integration  with S/4 HANA, BW and  HANA. This enables  creation of Hybrid  planning solutions that  leverage data from across  the enterprise as well as  outside the organization.
With over 600 developers working on the solution SAP has rapidly advanced the capabilities of the solution.  With releases every few weeks, the pace at which it has evolved is remarkable.
At TekLink we have been using the SAP Analytics Cloud since its inception and have developed multiple use cases and solutions to show you how the Analytics Cloud can benefit your business.
Planning with the SAP Analytics Cloud
Planning is the #1 use case in the Cloud.  The SAP Analytics Cloud provides one service for analytics, planning and predictive analytics in the cloud enabling high performance, real time processing both on a computer and mobile.
Planning Features
Planning on the SAP Analytics Cloud offers a robust and fully functional planning solution with features like: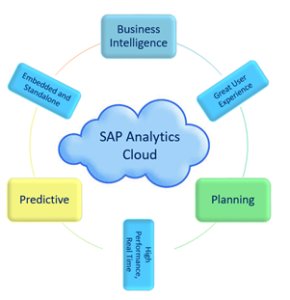 Top Down Planning
Allocations
Distribution / Spread
Value Driver Trees / Simulation
Variables / Formulae
Collaboration
With built in collaboration users can easily post comments, tag users or create a discussion.  Additionally, users can attach content or links, assign tasks, set deadlines and send reminders.  With all of this native to the solution it is easy to build and run an efficient and robust planning process.
BPC Integration
With bi-directional BPC integration, you can enhance your existing or new BPC implementation with cloud based planning.  For example, your mobile sales team can quickly and easily update forecasts that integrate back to your corporate outlook providing early insight into demand changes allowing you to take necessary action.
Predictive
Predictive forecasting uses historical data points and applies data mining, statistics, machine learning and AI to your data.  By leveraging the predictive features of the SAP Analytics Cloud you can enhance your plan data with a predictive forecast to discover what drives your business and create a baseline forecast.  Then using the analytics features you can easily track the effectiveness of your programs and initiatives to drive growth.
With over 12 years' experience building SAP planning solutions TekLink can show you how you can leverage the SAP Analytics Cloud to increase speed to information and bring your planning process into the digital age.
Contact us to learn more, schedule a demo or proof of concept.
*Images Source – SAP