Overview of the Client
Lindt & Sprüngli AG, more commonly known simply as Lindt, is a Swiss chocolatier and confectionery company founded in 1845 and known for its chocolate truffles and chocolate bars, among other sweets.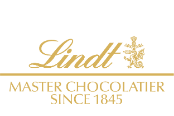 Before: Challenges and Opportunities
Promo planning disconnected, lacked details, no visibility to baseline vs uplift or to ROI, no guardrails.
Customer planning was manual, No alignment top-down/ bottom-up, No visibility to customer P&L.
Lacked Funds planning at customer level. Execution & Settlement process needed more streamlining.
Visibility into KPIs was limited, Integrated reporting (between sales trade & finance) wasn't available.
Why SAP and TekLink
SAP Trade Management offers a holistic, fully integrated customer and promo planning solution to help sales leaders to drive sales revenue, internal margin growth & customer category growth.
TekLink, a leader in Planning & Analytics, has a strong track record of successfully implementing SAP TM to transform and improve trade processes at several CPG customers. TekLink has TM accelerators and a proven methodology and is listed by Gartner and POI as an SAP TPM/TPO partner.
Value-Driven Results
Planners & leaders empowered with visibility to Customer & Promo P&L, KPIs, funds, ROI, targets and performance to be able to collaborate effectively with retailer and better manage spend & effectiveness.
Top down and bottom-up planning process and ability to slice and dice by various dimensions.
Integrated customer & promotion planning process, integrated to JDE ERP and SAP IBP DP.
Easier & accurate reconciliation/validation of claims and deductions enabled by an integrated solution.
One solution for all Lindt planners and brokers managing both direct as well as indirect customers.
Executives and leaders have access to timely reporting and KPIs to make better and faster decisions.
Increased:
Productivity of planners
Real-time visibility to KPIs
Focus on value-added work vs. manual effort in reporting
Collaboration with customers aimed at increasing topline
Improved:
Enabled ROI based decisions aimed at improving profitability
Improved deduction management to prevent margin leakage
The combination of TekLink's CPG experience, qualified advisors & commitment to customer satisfaction led Lindt through a large evolution into best business practices and delivered an integrated system complete with KPI's, targets, conventions and additional advanced functions to move the business forward.
Jaimie Bell
Director of Business Solutions, Lindt & Sprungli (USA) Inc.
To learn more about this offering