Understanding the concept of Inventory Aging
The foremost need is to understand what is inventory aging and how it affects our business?
In simple terms: Inventory Aging indicates how long a product has been hoarded in a warehouse.
Inventory Aging is of utmost significance in the food industry along with others, where consumable goods which are first packed and then sold to maintain fresh supply in the market and avoid wastage through spoilage. Hence, the warehouse-keeper must know which batch of product should be dispatched first.
Generally, items are placed in a warehouse in the order they are manufactured, Inventory Aging makes it easier to sort and keep track of their dispatch. However, problems arise when it comes to keeping a record of the manufacturing date of the goods vis-à-vis their receipt date (if there is time lag between manufacturing and arriving at warehouse). The space in warehouse is limited and keeping track of the dates and the quantity of the goods produced under a specific lot requires an ERP system as well as a proper data maintenance exercise; which if missing, gives rise to the problem.
Since stocks are one of the most important investments made by any business, optimum quantity and turnover period are essential to be successful. Faster the conversion, better the prospects for the business, as stocked up inventories mean stuck-up cash, which could convert to loss in case of perishable produce. Thereby to monitor stock and identify slow-moving or non-converted inventory, stock aging analysis reports are made. The most common stock aging analysis involves determining the age of product as the difference between the actual date of manufacturing and the dispatch/purchase date (present date in case of non-moving inventories).
What if a Company does not have the Inventory Ageing Report?
There can be many recognized or unrecognized inventory problems. Surplus, obsolete materials, just-in-case safety stocks, material stored in the wrong warehouse, material not good enough to use but too good to throw away and items approaching their shelf-life; all contribute to the problem. These inventory problems represent waste. They tie up business's money, require material handling and consume valuable space. Most importantly, inventory problems make the warehousing operation larger and complex, making it costlier than necessary.
Business entities face multiple problems if a proper aging inventory management strategy is not implemented. Few of the major problems are listed below.
Compliance issues, as in some countries, Inventory Aging Report is a statutory requirement in the Audit Process.
Higher cost and potential loss due to depreciation of value, stifled cash flow or cost of holding.
Complexity of planning and scheduling liquidation for the problem stocks adding cost to existing loss.
Limited Usability of Standard Solutions
Currently, there is no standard report solution offered by SAP in S/4HANA to find the age of inventory and calculate the associated value. There are few T Codes related to the age of inventory, but their usability is limited.
Custom Solution by TekLink
TekLink has designed a value-added solution for Inventory Aging using S/4HANA Embedded Analytics and SAPUI5 dashboard technologies. This solution generates report(s) that help Warehouse Managers and Inventory Supervisors to monitor the age of the inventory by its receipt/posting date and manage the stocks better. Our solution enables real-time tracking of aging inventories on a SAP UI5 dashboard powered by S/4HANA.
Following are the features of our solution:
Data categorization into different Age Buckets like ( >365 days, 365-201 days, 200-91 days, 90-31 days, 30-15 days, 15-1 day), and these age buckets can be modified as per the business requirements directly at CDS view level.
Data accessibility with drill down options to view-

Different product/materials falling in different age buckets and the total stocks of that material and corresponding stock value.
Individual Age Buckets to identify the most aging product batch as well as individual products.
Aging report by specific material, company code or storage location
Graphical visualization of comparative views such as,

"Age Buckets VS Stocks, Total Value" aiding to identify the most critical materials by looking at the highest raised bar.
"Company Code, Inventory Stock Type VS Stocks, Total Value" helping users to identify stocks residing in different stock types and plan material movement e.g. Blocked to Unrestricted Use, Quality to Unrestricted, etc..

Identification of key influencer materials, with the overview of material distribution
User friendly dashboard that is simple to learn, intuitive, with clutter-free design and required minimal navigation efforts
Benefits of Inventory Aging Reporting Solution:
Identifying the materials before it hits the point where potential profit possibilities are cancelled out by depreciation.
Finding the value associated with the aged stocks and predicting the revenue that can be derived from them based on sales forecast and depreciation cost.
Predicting the quantity of stocks that needs to be kept in the warehouse vs. the number that needs to be liquidated based on demand forecast to increase the liquidity of revenue.
Visibility into stocks residing in different age buckets, different inventory stock type along with its associated value, and plan for the material movement.
Ability to modify strategies specific to company, storage location, batch etc.
Sneak peak into our Solution Architecture and Dashboard: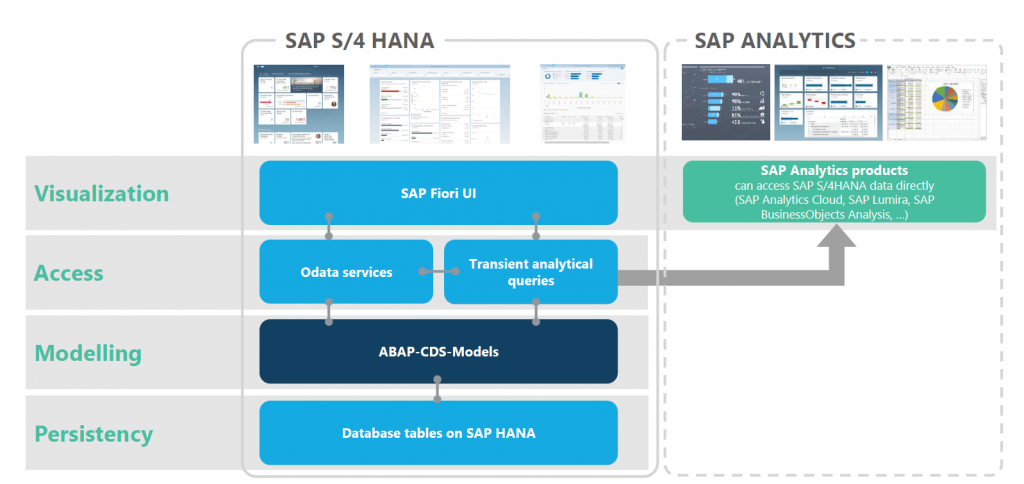 Solution Architecture
Dashboard View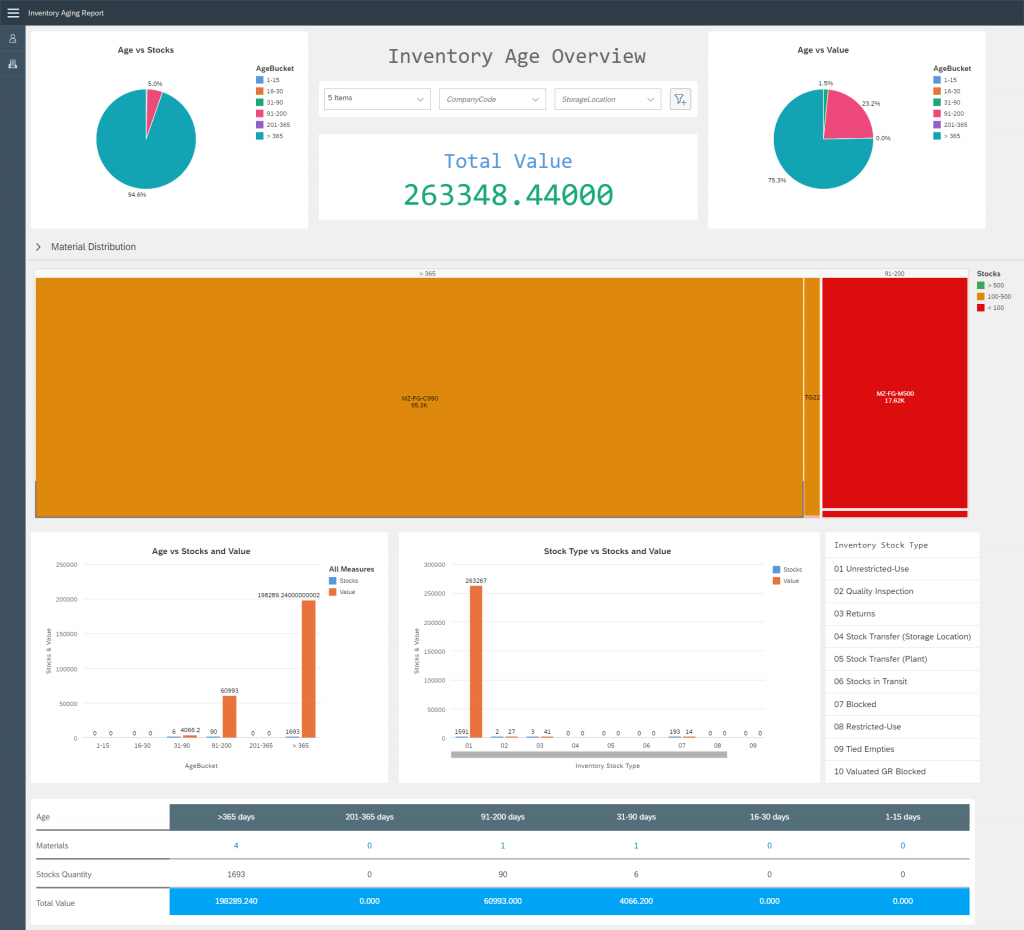 Contact TekLink to learn how you can optimize your inventory aging tracking process.