Anaplan is a cloud based planning platform that enables businesses to recognize real time analytic and planning capabilities. The tool is easily scaled for enterprises to meet growing demands for nimble and adaptive systems across different use cases. Anaplan is a constantly evolving platform as system updates and improvements are rolled out several times a year, making them immediately available to customers at no additional cost.
Anaplan was designed with the following principles in mind: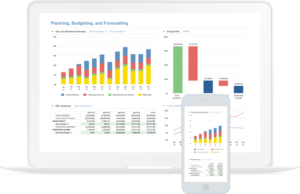 Versatility: The patented technology has the capability to model practically any planning, forecasting, or analytic process.
Scale: The calculation engine holds the data in-memory to allow for billions of records to recalculate and load in an instant.
Connected: Anaplan enables a business to easily connect models for collaboration across different use cases in real time.
Foresight: Predictive analytics and the ability to perform endless "what-if" scenarios allow users to make intelligent business decisions.
Self-Service: Anaplan is designed for ease of use and maintenance.
Implementation times are a fraction of traditional planning and analytic solutions.
TekLink, with extensive functional, Anaplan, SAP-BPC, ECC and BW experience, has helped our Anaplan customers from strategy through delivery and roll out with:
New planning solutions including: Cost of Sales, Supply Chain Management, Overhead, Workforce Planning, Promotion and Trade Management, Zero Based Budgeting, Balance Sheet and Cash Flow
Training services to enable administrators to successfully manage and maintain models
Comprehensive integration between Anaplan models and source systems, both SAP and external systems
Customized Architecture to fulfill business requirements
Analytical and financial reporting in alignment with current industry best practices
Model review services for enhancement and performance improvement recommendations
Providing 24 hour on-going support
Contact TekLink to learn more, schedule a demo or request a POC. A model using customer data and business specific processes can be readily built to showcase Anaplan in action.